As a Constant Contact Business Partner, I get a cool
sneak preview
whenever they launch a new feature. So today I got the news of 5 exciting ones coming up soon and being announced to Constant Contact users later this week. Without further ado, here they are:
My Library: Formerly called "Image Hosting," My Library is a new image storage feature that will allow for up to 5 PDF documents to be stored right in your Constant Contact account. If you want to edit images, Picnik, the image editing software, is linked right into the account as well. If you need more storage, for $5 a month, you get upgraded to My Library Plus, which holds 50MG of PDF and image storage, as well as hundreds of stock gallery images.
My take on this
: Yes! I was just thinking about PDFs while producing my July newsletter, and wondering why I could not include a direct attachment to a document, but only links. So this is a good evolution of events in the image and PDF category, although with a limit of 5 PDFs, most of us are going to need to go for the premium upgrade.
Picnik
is definitely one of the easier image editing programs around and takes only a few minutes to learn. I have successfully used it to crop and resize photos many times and it's very user friendly. There are even some new features like increasing sharpness, that are impressive and really work! Picnik also offers image storage, with a premium account.
2. New Tweet and Share Option:
With the new "
Tweet and Share
" option, you can automatically post your email to your Twitter feed when it is sent. After sending an email, you can
Tweet it again as much as you like or share it on Facebook
and other social networks using the "Share" button.
My Take On This: I
t's a good move to automate the Tweet and Share, although I was doing this anyway by using the Share button on that appears whenever you archive your e-mail anyway. Still, this should make it more convenient. I don't know if retweeting one's own newsletter repeatedly is a good idea, since the concept of social media is that other folks ideally do this, (kind of like not Digging yourself), but it's nice to know it's available if you want to promote your newsletter to a new audience or group online.
3. Get a Facebook "Like" Button for Shared Emails: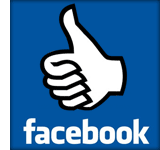 When you share your Constant Contact email on Facebook, a "
Like
" button appears at the top of the webpage view that is generated, making it easy for your friends and followers to promote your newsletter across the web.
My Take On This:
A great idea, but how about integrating this with the templates for the individual articles themselves, so they can be separately Liked and Tweeted? I have seen this on some other programs and also used the feature myself when I saw an individual story I liked but didn't need to necessarily highlight the entire newsletter.
4. Spread the word about your event through social media:
Your registrants can now
share your event on
Facebook.
This exciting new feature makes it easy for your registrants to share your event right from your Registration Confirmation and Event Details pages. You control whether you want your event shared simply by hiding or showing the event on your event calendar.
Your registrants can now
Tweet your event.
Now, those registered for your event can help you spread the word. Easy for them to tweet that they're attending your event, and as with Facebook, you control whether you want your event shared simply by putting it on your Event Marketing calendar or not.
My Take On This:
I have not yet tried the Event functions using Constant Contact, but this looks to be a big improvement and should serve as an incentive for more folks to try out the Event tools.
5. Contact and Bounce Management:
In one quick step, you can move "bounced" contacts directly into your "Do Not Mail" list, making contact management easier and more efficient. You can now also import "All Contacts" from Gmail. In addition to "My Contacts," select any contact list you have in Gmail and import it into your Constant Contact account.
My Take On This
: Both of these improvements should be huge time savers, although I'm surprised that given the number of Gmail users out there, that it would have taken this long to automate the address book feature. Also, personally I'm hesitant to use the address book feature as an all-in-one move, since I like to invite potential subscribers through a personal invitation first, and that way subscribers opt-in on their own initiative.
Feel free to comment here on how you like the new features when you try them out!